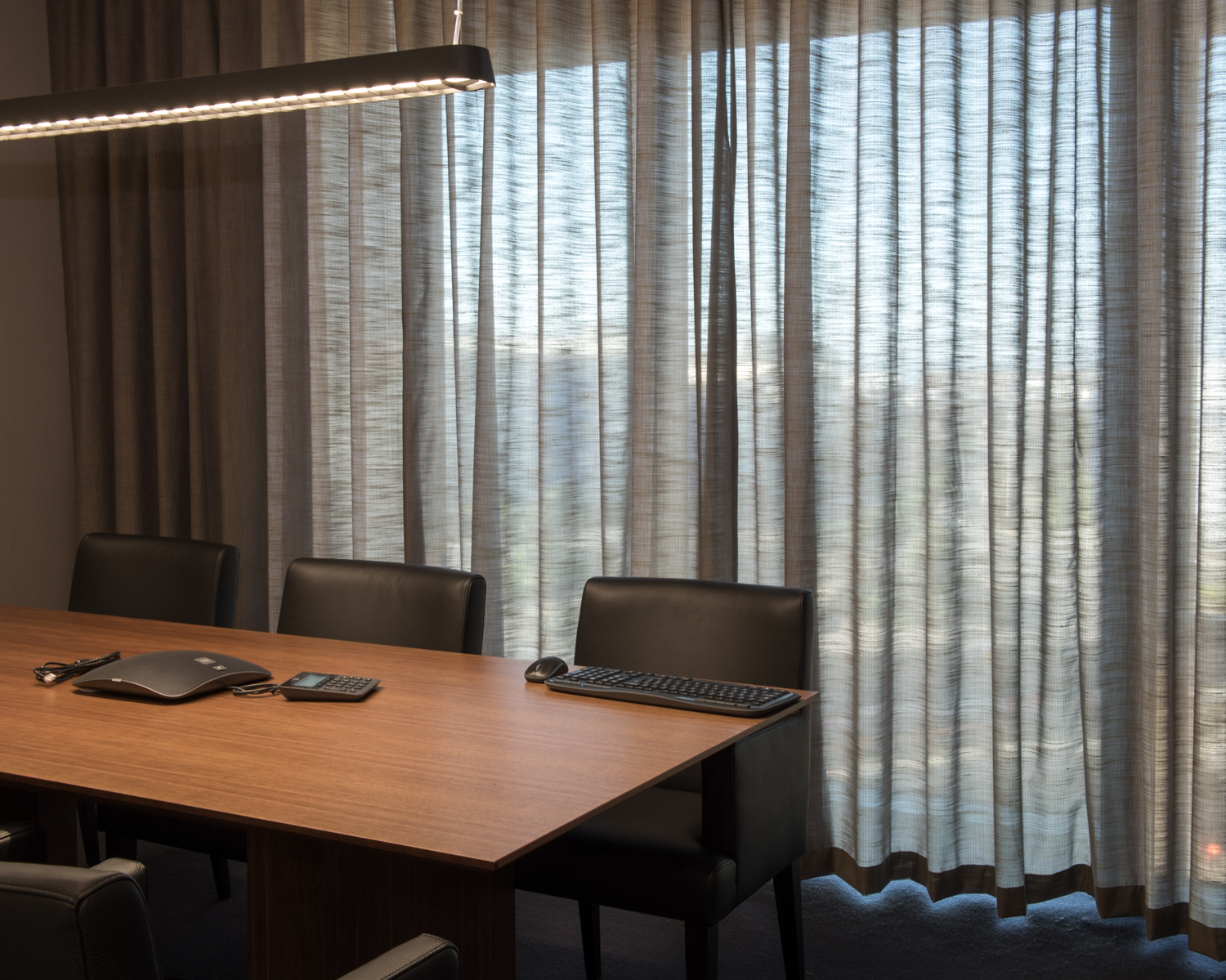 Archaeology of Finance
Since 2015 I have been documenting the impact on the built environment, in particular the construction of the International Finance Centre on the Waterfront of Saint Helier, the capitol of Jersey. Exploring the architectural exterior with the corporate interior of office environments this work also includes new images from recent site-specific photographic examinations at local trust companies, wealth management corporations and investment firms. These images are records of artefacts, implements and 'tools of the trade' used in the day-to-day nature of work in wealth management; referencing the methodology used in archaeological excavations and probing a visual discourse between the prehistoric and the digital age.

In 1983, photographer and theorist Allan Sekula wrote an essay 'Between Labor and Capital' in a book about the archive of Leslie Shedden, a commercial photographer in the industrial and coal-mining regions of Cape Breton. In his essay Sekula examines a series of economical conditions between Shedden's work as a successful commercial photographer, his main client (coal company) and coal miners and their families who also frequently visited his studio. Shedden himself, was somewhere in between the company and the workers, and like other local shopkeepers and businesses were 'dependent on the minor's income for their own livelihood and…saw photography as a sensible means of local promotion.' (Sekula)
Jersey's financial service industry accounts for over 50% of GVA and almost 3/4 of all economic activity, if you include auxiliary industries such as construction, hospitality and retail. A Portuguese shop worker selling a sandwich to a company director in his lunch break, or a local delivery man bringing new supplies of photocopy paper to a international accountancy firm, or a Polish construction worker building new offices that administrate wealth management are all dependent on the success and growth of Jersey primary industry. So too, are the island's public finances where the income tax alone, generated from the 13,500 strong workforce within finance are paying for the Government of Jersey' education and health budgets combined.
In his essay Sekula asks critical questions about 'the ways in which photography constructs an imaginary economy.' By examining Shedden's archive he queries photographic meaning and in his own words; 'the aim of this essay is to try to understand something about photographic culture and economic life.' (Sekula) By 'mining' my own archive within the Masterplan project the aim is to try an bring forth new meaning, both visual and conceptual associations and relationships between images made as a response to an industry that dominates so much of Jersey's economy and contemporary culture. Archaeology of Finance is one of a number of critical enquiries situated within MASTERPLAN - a research project using photography, film and archives to tell the story of Jersey's economic growth and development in the 20th and 21st centuries as an International Finance Centre.
Archaeology of Finance will be exhibited as part of CAPITAL at Ballarat International Foto Biennale 2019, Australia 24 Aug - 20 Oct and Taxed to the Max at Noorderlicht International Photography Festival 2019, The Netherlands, 6 Oct - 1 Dec.