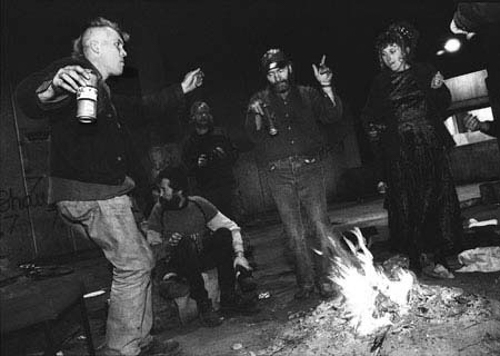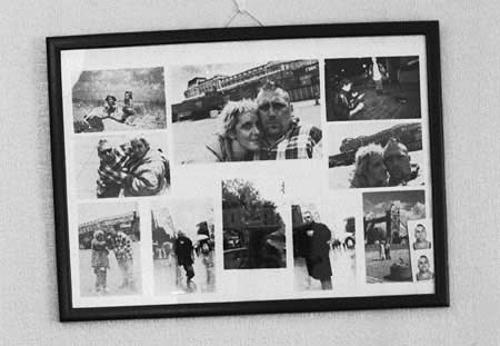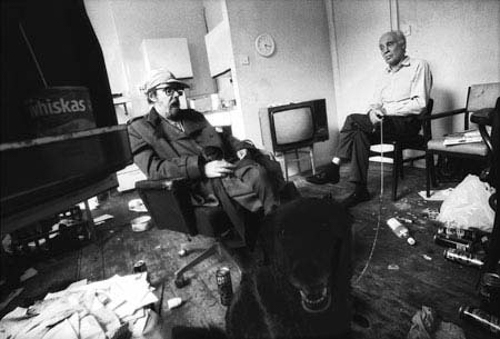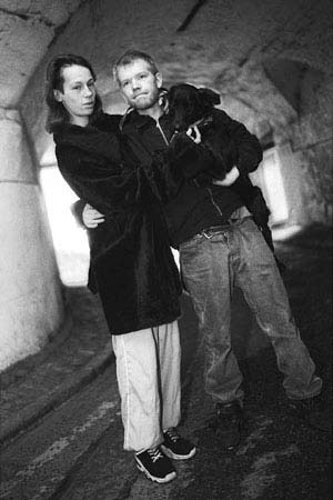 Enter If You Can
Enter if you can is a project about being homeless in London. The title was graffiti'd on the entrance to a homeless person's bash (semi-permanent home built from scavenged materials) and summon up my relationship with London and the people I met on the streets in 1996 after years of travel and unsettlement. The photographs represents an intimate portrait of rough sleepers, people in hostels and other vulnerable housing. During the project I collaborated with journalist and author Mark Piggott, who himself has experienced homelessness and written widely about it for national newspapers. At the time we had made a book manuscript reflecting on a personal and lyrical interpretation of the street phenomena and spirit. We wanted to make a book that showed the invisible barrier in our society - reflecting on ourselves - and the time we were living in.

New digital scans from b&w film negatives are in the process of being prepared. Re-visiting this project for a new photobook design is also planned for the future.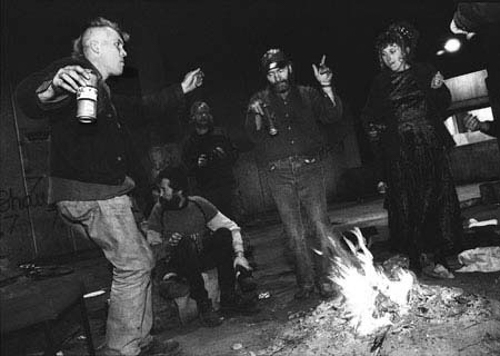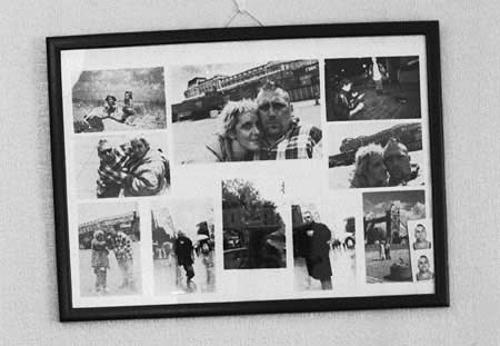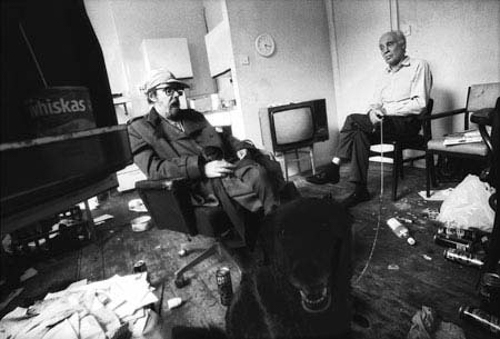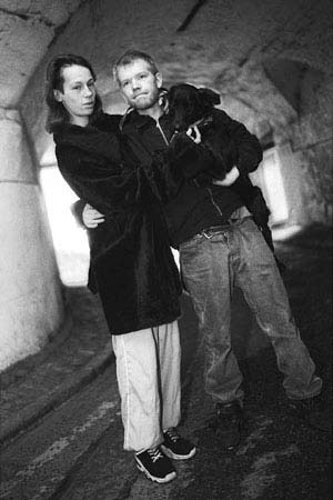 Sat Ud! Hjemløs i London, (1999) Worker's Museum, Copenhagen.
Over a three year period from 1996-1999 photographs from this project have been exhibited in various incarnations from major solo exhibitions to smaller collaborations through photography workshops with people experiencing homelessness in Bristol and in London. Sat Ud! Hjemløs i London, (1999) Worker's Museum, Copenhagen, Denmark. Enter iF You Can, (1999) Watershed Gallery, Bristol. Ian Parry Award Exhibition, (1999) Tom Blau Gallery, London. Alienation, (1998) Shakespeare's Globe, London and Smartmove, (1998) The House of Commons, London
Other images have also been used in different ways raising awareness of homelessness working with national charities such as Crisis and multiple editorial photo-essays have appeared in The Independent, Politiken, Jyllands-Posten, Berlingske Tidende, Billed-Bladet, Femina, Gøteborg-Posten, Bergens Tidende, Stavanger Aftonbladet,